WE ARE OPEN ! BOOK HERE OR CALL TO RESERVE
**Coronavirus Update**
WE ARE OPEN AND SO HAPPY TO WELCOME FAMILIES BACK TO CHASERS! Our occupancy is being limited to ensure enough space for guests to fully enjoy all that Chasers has to offer while also providing recommended social distancing. All equipment is being sanitized between uses and additional cleaning practices have been implemented. We love walk-ins but please give us a call if your group is more than 10 guests so that we may confirm the best time to visit us. Thank you for your continued support!
Try Something New Today - We have something for all Ages
We have so much going on at Chasers Laser Tag and we're excited to share in your celebration. We specialize in birthdays but Chaser's makes an awesome family fun day, scout group or team building night.

Our massive 2 level laser tag arena will blow your mind. Children under 10 will have a blast playing our classic laser blasters while teens and adults might enjoy our tactical laser tag (aka Combat Action Tag).

Our arcade is FREE... that's right, no tokens or quarters required! The Chaser's arcade is included in all birthday packages and the 1 or 2 hour play passes. All your favorites from XBOX and Playstation as well as some classics!
A few of the awesome activities we have going on at Chasers!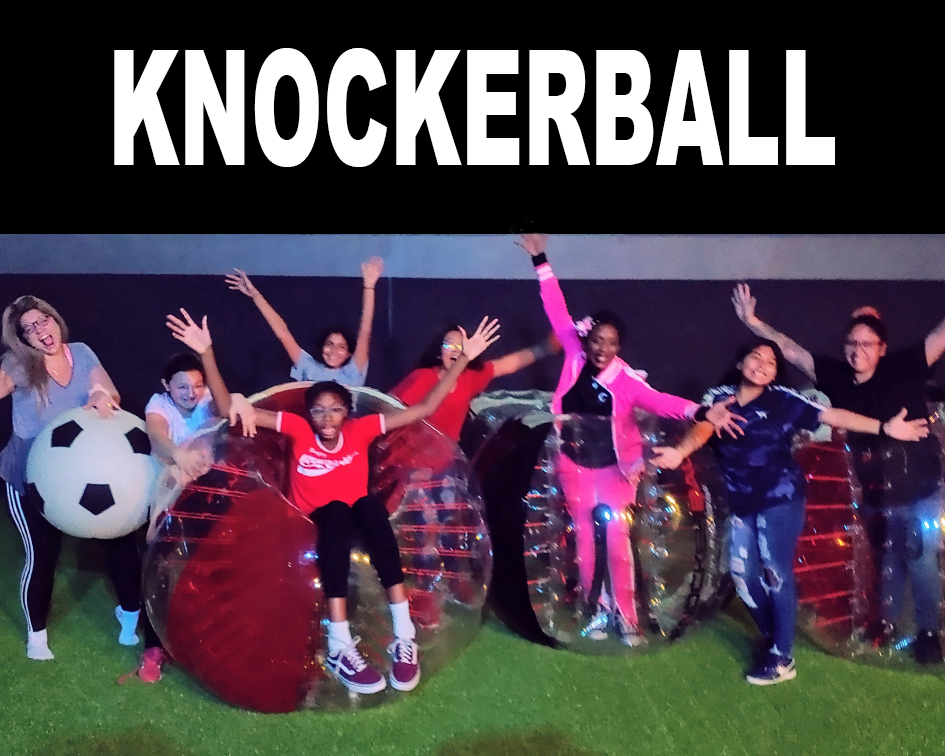 We've added a new sports turf field at Chasers with a giant 30 foot video board! Perfect for Knockerball, Dodgeball Games, Nerf Wars & Soccer. Private rentals available, call for details.
Reserve Knockerball Party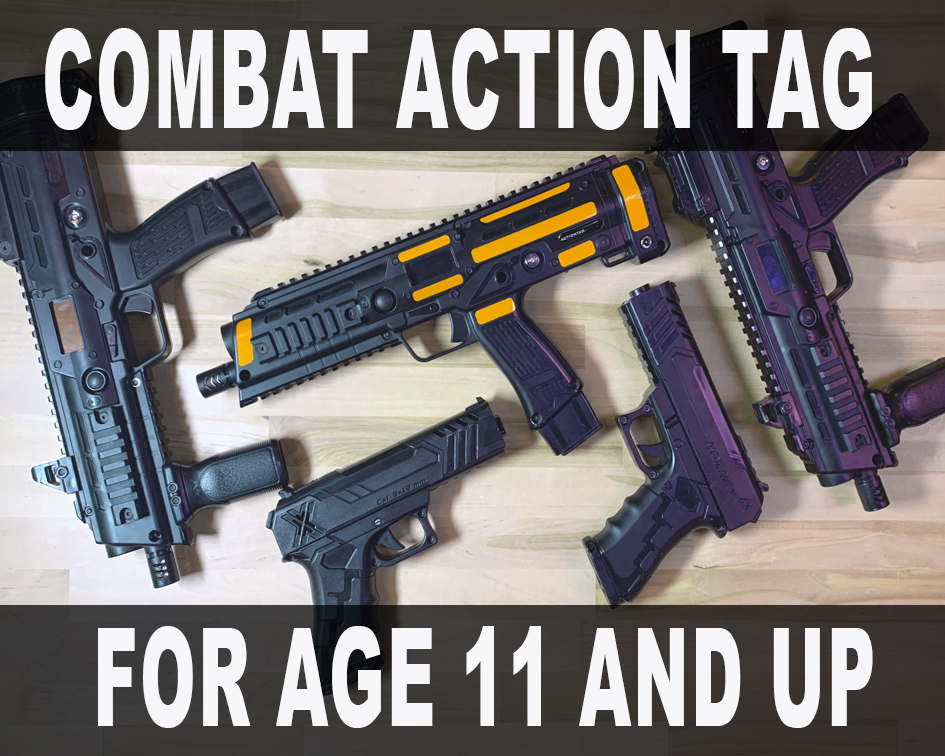 We're bringing Laser Tag to the next level. Teens love our new Combat Action Tag (and Dad's too). Team Deathmatch, Bomb Squad, Hunger Games, etc. just choose your mission and grab your weapon. Recommended for players over 11 years old.
Reserve Combat Action Tag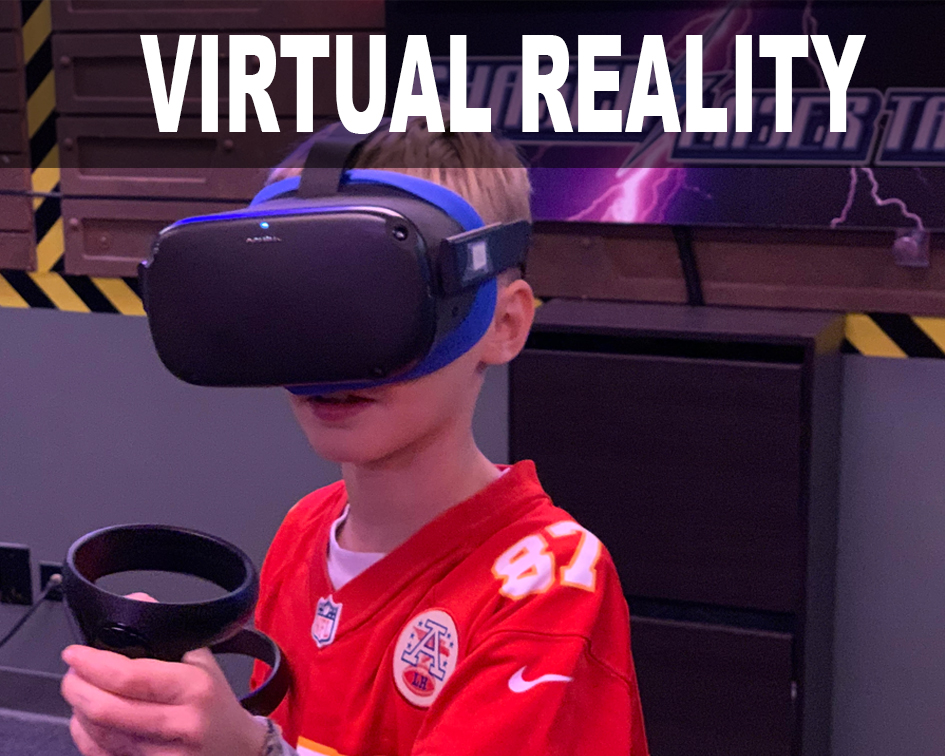 It's tough to describe Virtual Reality but it's JUST AWESOME! Add it on to your play pass for only $5 or grab a couple of friends and rent our VR lounge. The laughs are guaranteed!
Reserve VR Experience
WOW ! We have been hosting laser tag birthday parties for over 22 years now and we are so happy to still be able to do what we love. We hear time and again how the birthday boy or girl LOVES Chasers and is going on their 3rd or 4th year in a row celebrating their party with us. As a family owned business, we are so proud to be celebrating with you and your family. If there's anything we can do to make your day less stressful just let us know. We want you to take pictures, enjoy your guests and let us keep the kids entertained. Check out a few of our amazing reviews!

Laser Tag * Free Arcade * Nerf Wars * Tactical Laser Tag * Archery * Virtual Reality * Knockerball Bubble Soccer * Dodgeball * Xbox * Playstation* Climbing Jungle Gym * Sports Turf Field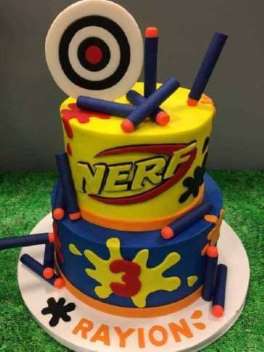 There are many secrets to success but we truly believe we must keep evolving with what kids & adults love. That is why we've added some awesome new activities at Chasers!

* Virtual Reality: You will not be disappointed. Literally, out of this world.

* Combat Action Tag: Our tactical mission based laser tag will bring out the inner kid in us all. Recommended for children 11

* Knockerball Bubble Soccer: Laughs are guaranteed when your guests Get In the Ball! Our referees will organize various games such as Knockersoccer, Sumo or British Bulldog. We have 3 sizes to fit the entire family.
Fridays 4:00-8:00pm ** Saturdays 12n-8:00pm ** Sundays 12n-6:00pm
Call to Reserve your private party or group outing during our off hours!
Summer Camps, Private Events & Turf Rentals Available by Appmt