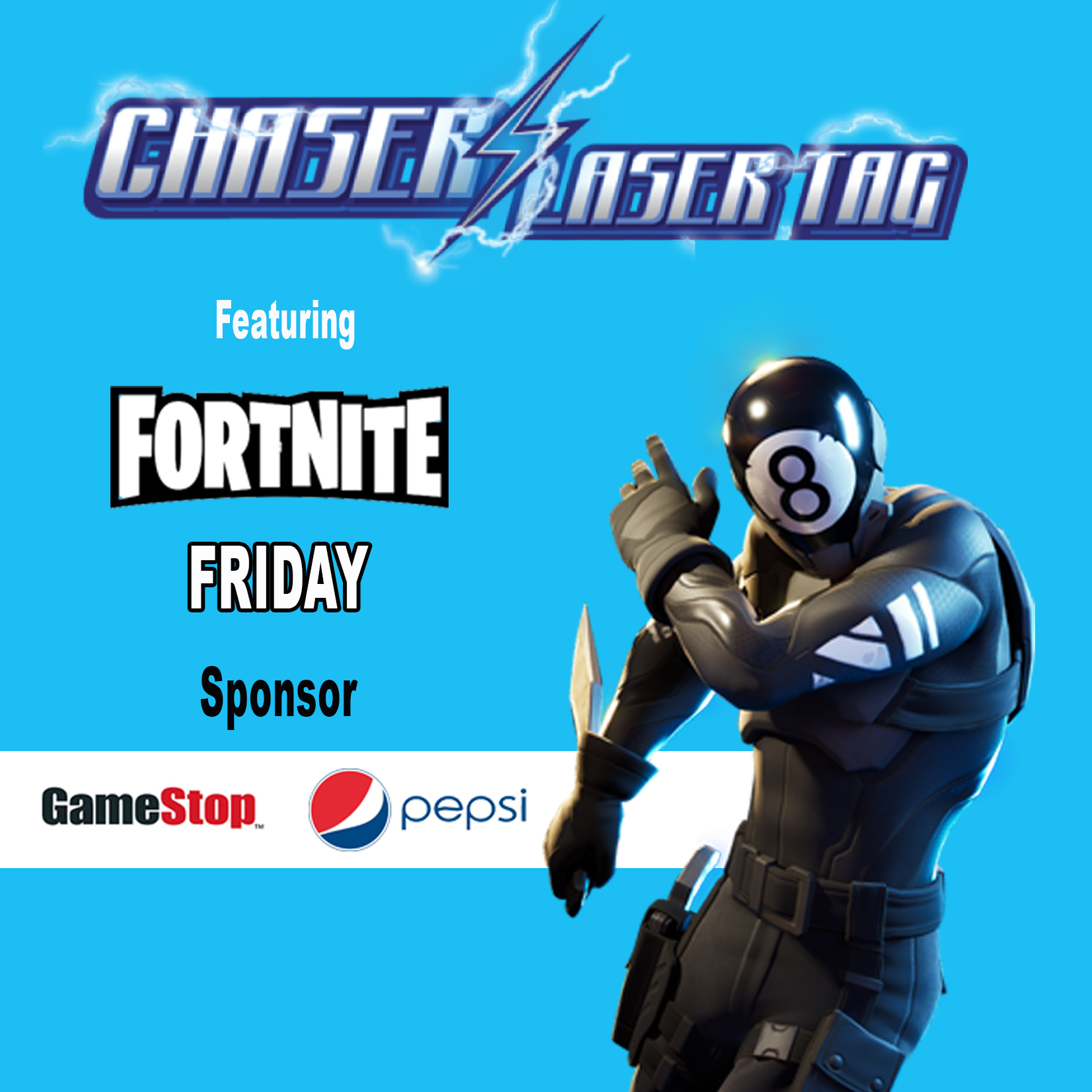 FORTNITE FRIDAY TOURNAMENT
Chasers is thrilled to host FORTNITE FRIDAY - April 3, 2020

> FORTNITE TOURNAMENT
> Nerf Battle Royale
> Prizes
> Three hours of Fun
> Pizza & Drink Included
> First Friday of Each Month

Sponsored by Game Stop & Pepsi
RESERVE YOUR SPOT
FEB 28th - School's Out, Let's Party!

Drop the kids off for some fun at Chasers or stay and play.
$20 for 2 hours or $29 All day pass.
Special hours 10am-4pm.
RESERVE HERE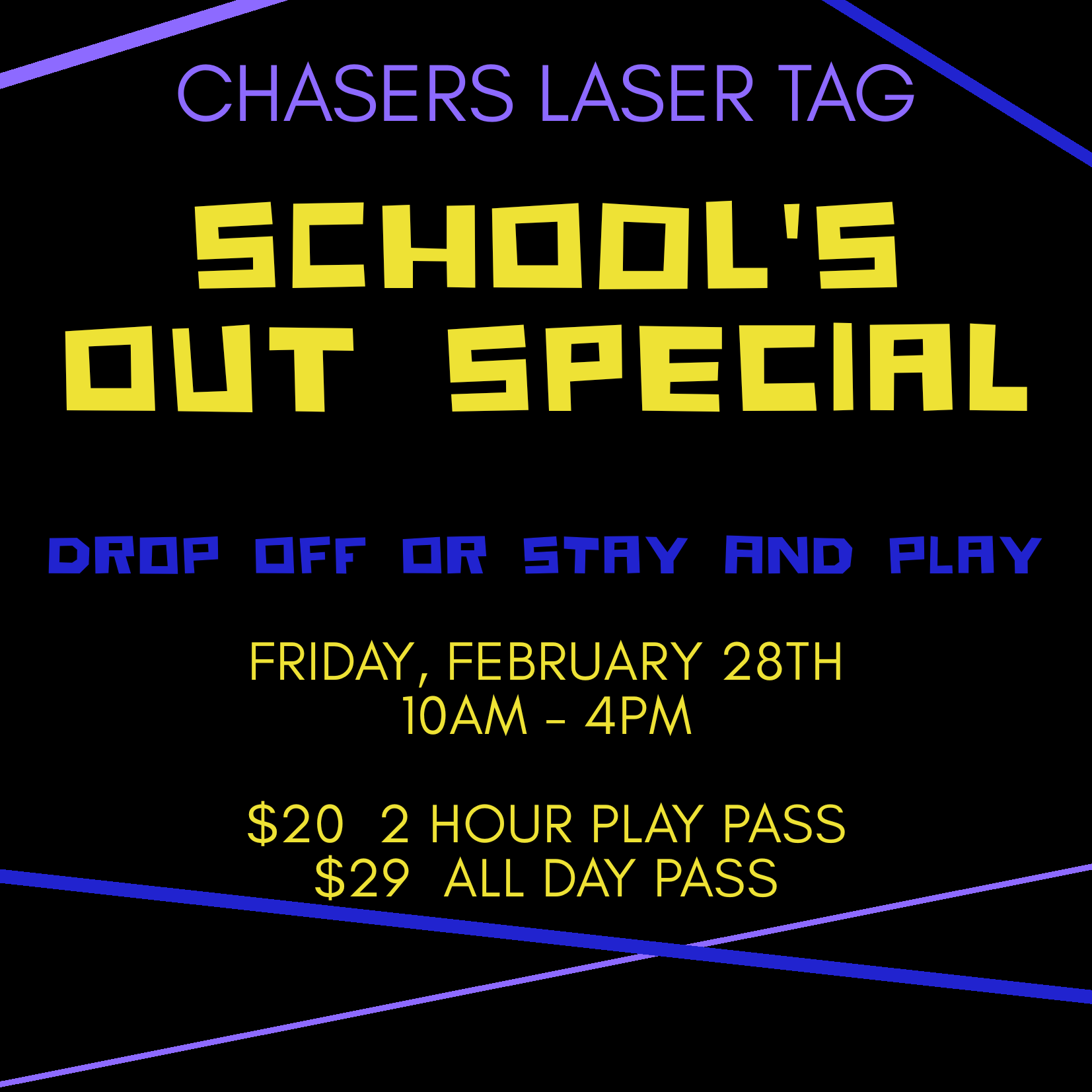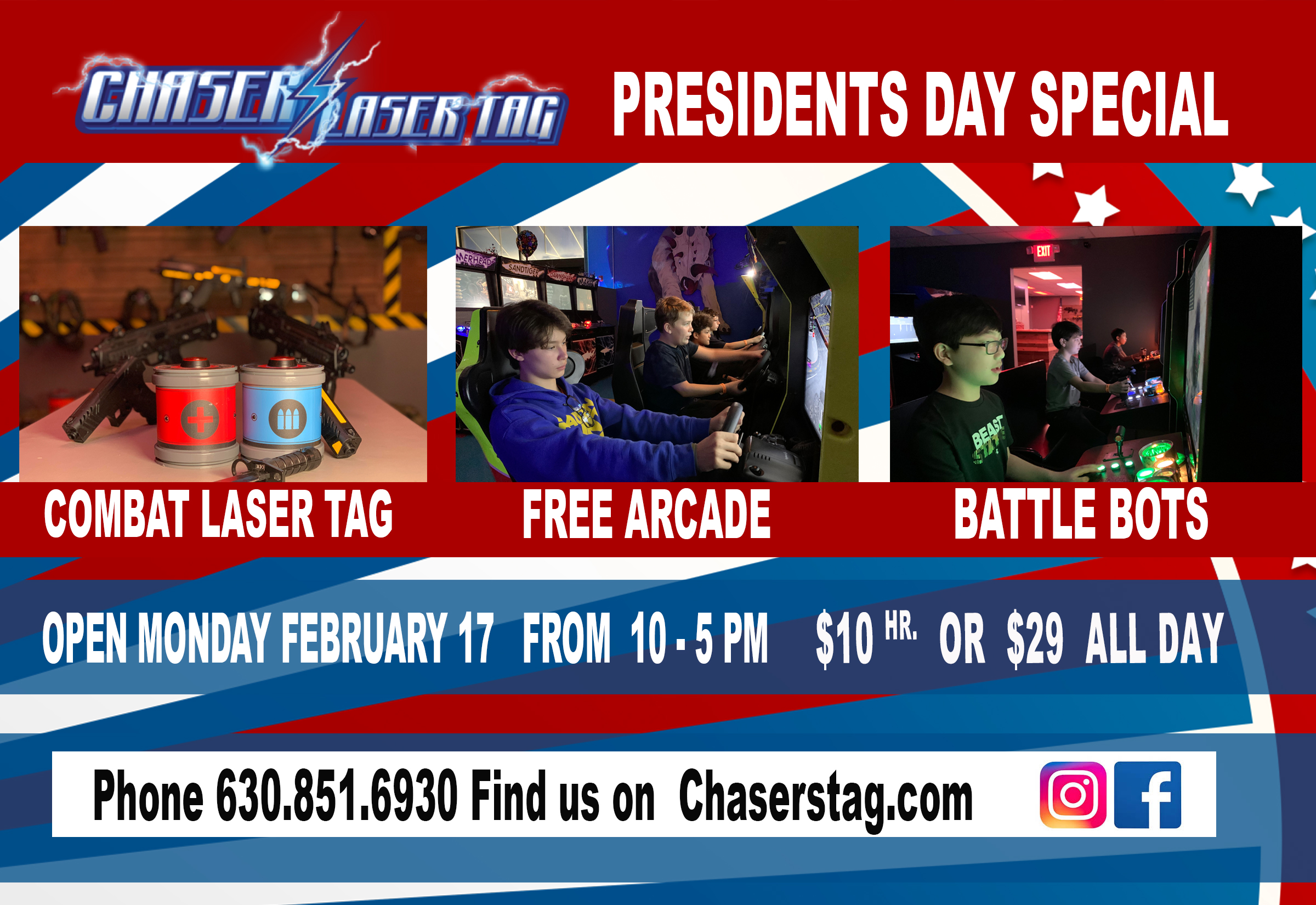 PRESIDENTS DAY - Feb 17, 2020
SCHOOL IS OUT SO WE'RE OPEN
$29 All Day Pass or $10 per hour

Special Holiday Hours - 10am - 5pm
Drop the kids off or stay and play with them!
Reserve
VALENTINE'S DAY SPECIAL
Stay and play or drop off the kids and enjoy a few hours celebrating Valentine's Day.
PURCHASE HERE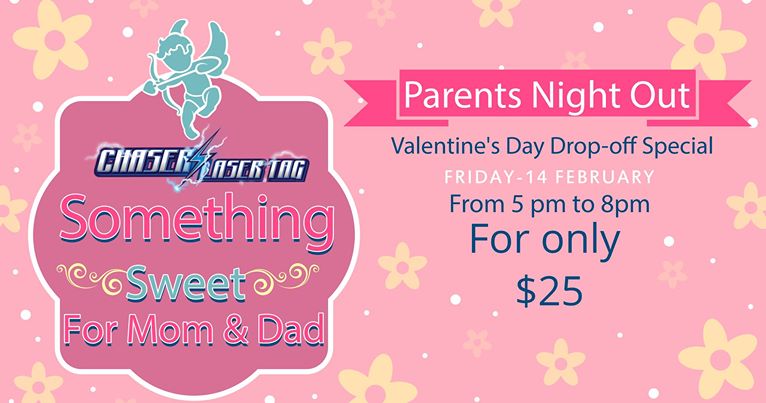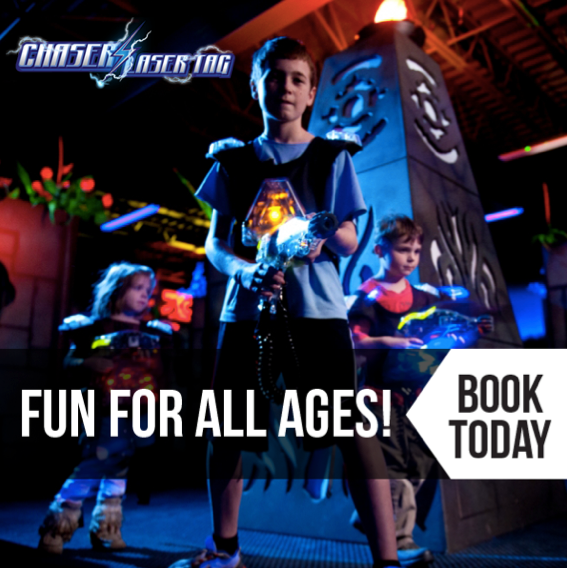 School is out! MLK Day Special!
https://www.facebook.com/events/2530424677242110/




Drop the kids off for a day of fun at Chasers!
Only $29 for all day or $10 p/hr

Laser Tag, Battle Stations and Free Arcade
10am - 5pm

No Reservation Required
Learn More